So, the Notorious has confirmed his return in December 2023. What has he been doing since 2021? Why did he sign off from USADA steroids checks? And could it be some nice long blast? Let's take a look at Conor McGregor steroids use story and draw some conclusions.
Details on Conor McGregor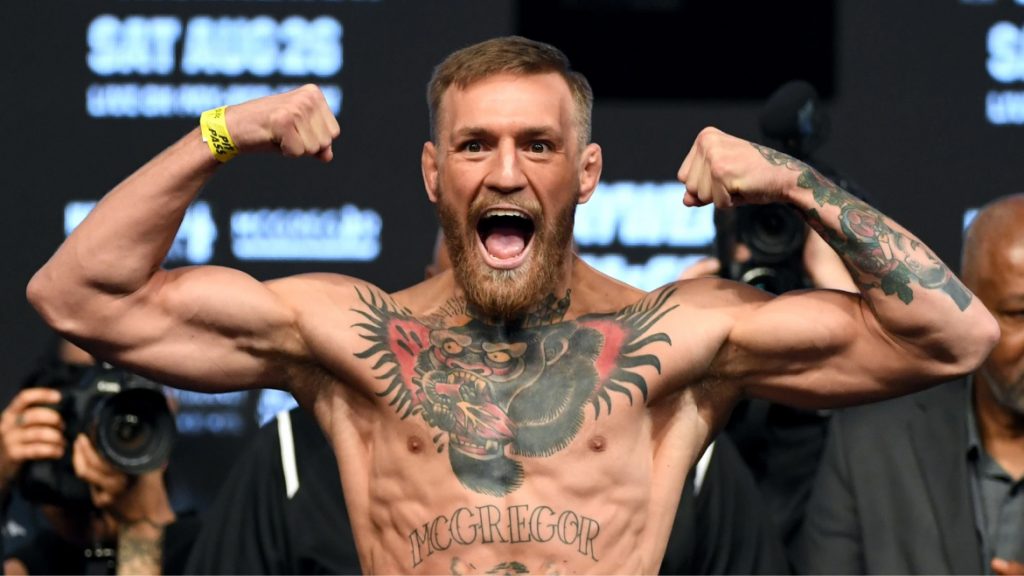 Born: July 14, 1988
Height: 5'9″
Weight: 155-170 lbs
From his debut match, McGregor quickly became a magnet for attention. Prominent figures like Dana White and Joe Rogan took note immediately.
Since stepping onto the scene in 2013:
He has stepped into the octagon 28 times;
He boasts an impressive record, with 22 wins;
Out of those victories, he delivered a staggering 19 knockouts.
Considering his outstanding results, it's hard to imagine that this machine from Ireland might have pursued a career in plumbing.
Steroids Use History
Simple as that: there are no confirmed cases.
We have many, many accusations, but not a single piece of evidence that would suggest that Conor McGregor did, in fact, use steroids. 
Again: not even guys that usually go like "I know he's on but I won't reveal details…" are not present in this story. Mostly, we have guys that go "I THINK he's on, but…".
And that "but" makes all the difference in the world.
Steroid Use Accusations Surrounding Conor McGregor
When it comes to Conor McGregor, few figures in the MMA universe remain indifferent.
Here's a closer look at what some notable figures have commented:
Eddie Alvarez
Eddie Alvarez, known as 'The Underground King', a former Bellator and UFC Lightweight Champion, is no stranger to battles in the ring. Having first hand experience against McGregor, he made a bold statement:
"The reason for McGregor not rejoining the USADA testing pool yet is simple: he's currently on steroids. I believe he's on steroids. Thus, if he joined, he would fail the test, and that would be an issue."
Justin Gaethje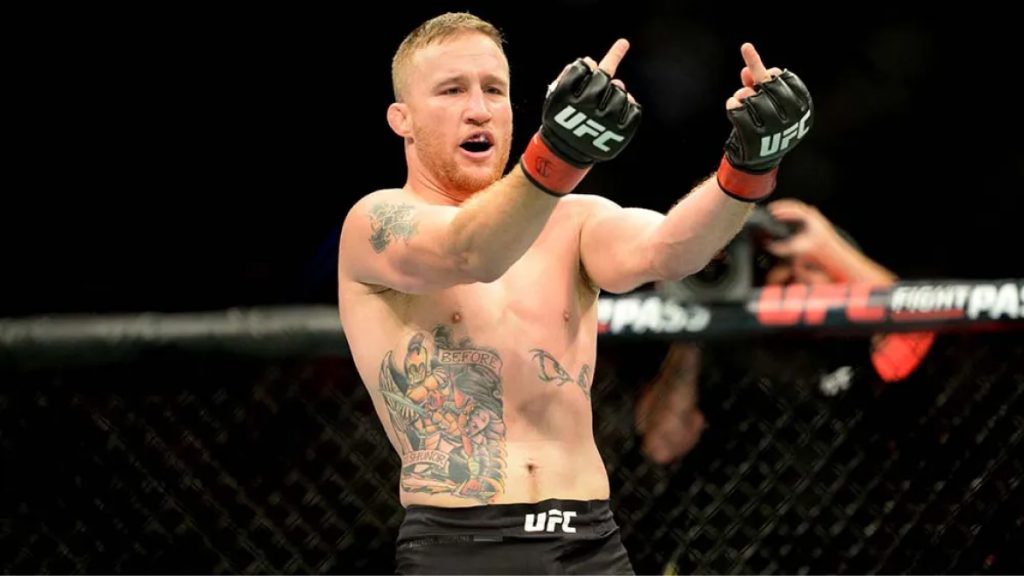 With a black BMF belt to his name, Justin Gaethje did not hesitate to share his thoughts, especially when the topic of a potential face-off with McGregor came into the picture:
"I won't fight someone on steroids. I've never taken them and don't plan to. I don't want to battle someone who is cheating."
Joe Rogan (of course)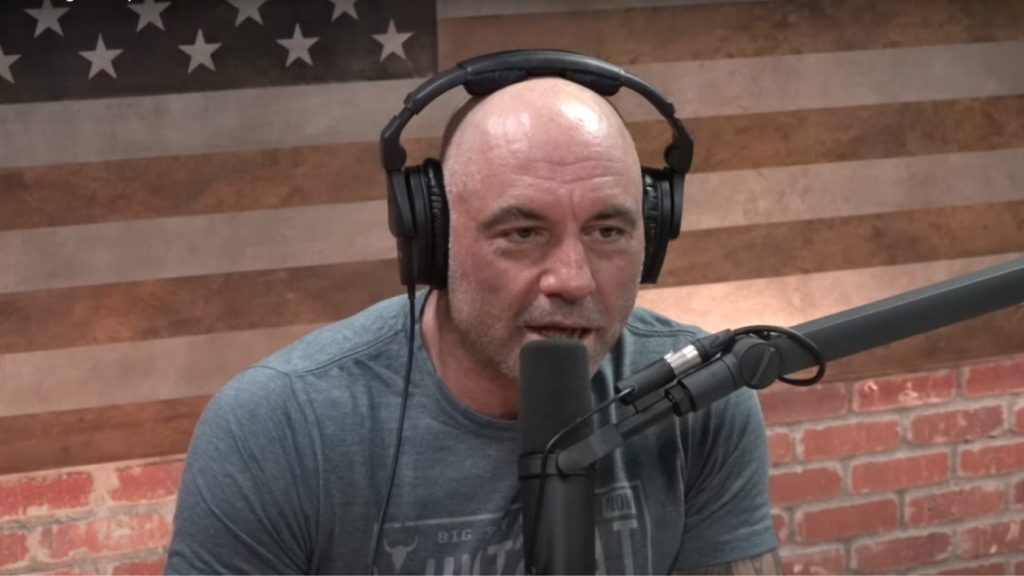 You can't discuss any steroids scandals without mentioning Joe Rogan. The guy knows more than many of us do about steroids (and we've talked about it in Joe Rogan steroid cycle story), and he doesn't hesitate to weigh in.
The star podcast host voiced his speculations based on McGregor's online posts that showcased his physique:
"He looks like his urine would melt that USADA cup. There's a USADA loophole that permits an exit from the testing pool, allowing individuals to use steroids."
Richard Perez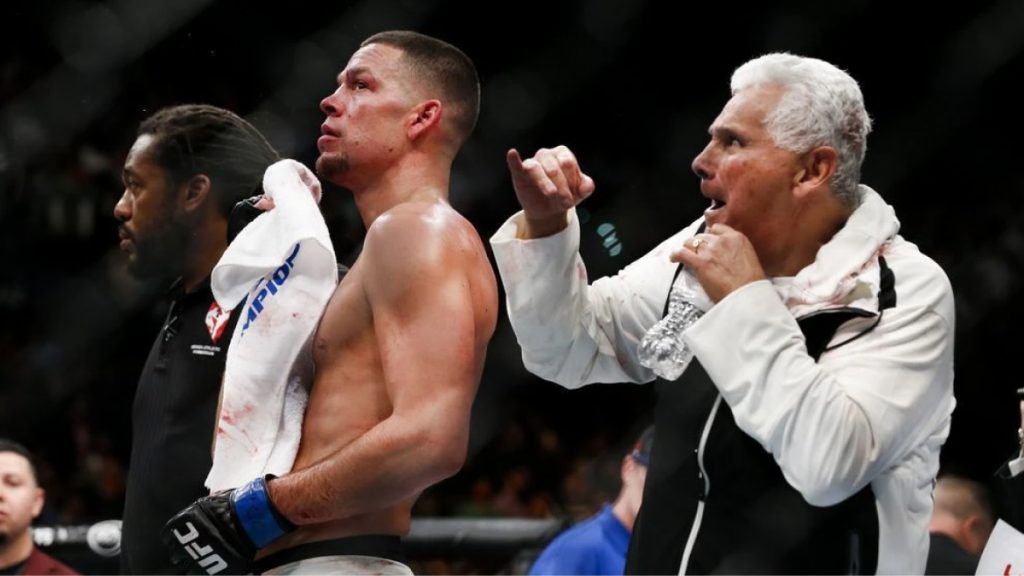 One more significant voice adding to the chatter was Nate Diaz's coach, Richard Perez. He also didn't mince words when he described McGregor's sudden jump in weight:
"I genuinely believe he's on steroids. You notice certain fighters get caught. McGregor seems like he's on something. His size, the shift to 170 lbs after prepping for 155 lbs — it's all very sudden and questionable."
Perez laid out a timeline that, in his view, raised eyebrows:
McGregor was initially preparing for the fight at 155 lbs;
With just two weeks remaining, he made the decision to shift to 170 lbs.
Perez questioned this rapid transition, stating, "Think about it, he's training for 155 lbs. With only two weeks left, he suddenly jumps to 170 lbs? That's not typical. There's more to this story."
Sean O'Malley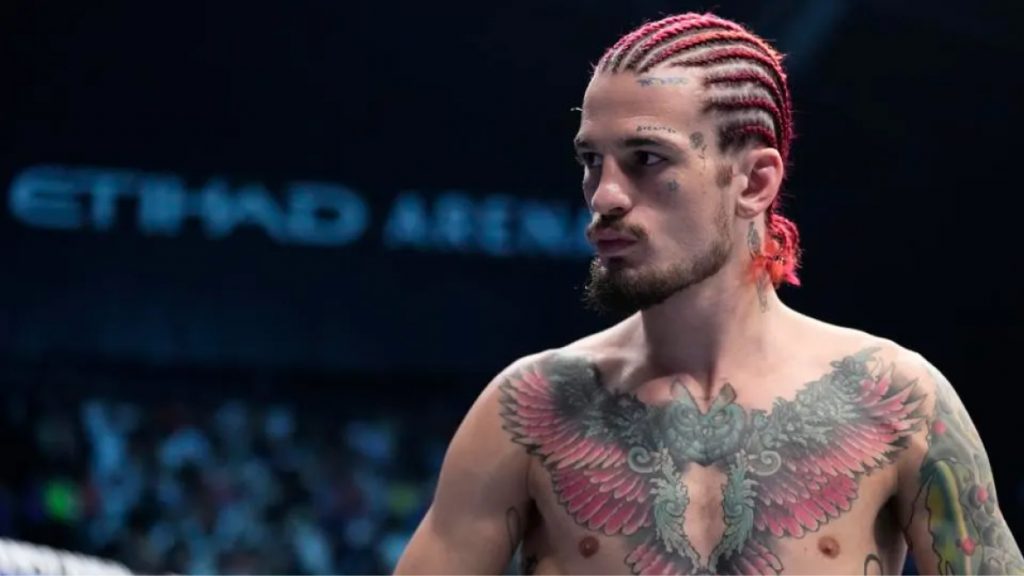 UFC star Sean O'Malley weighed in on the McGregor steroid controversy during his podcast as well. His choice of words was simple and straight-forward though:
"Conor McGregor is 'sauced up".
The Root of Speculation — USADA Exemption
A significant catalyst for these allegations appears to be McGregor's decision to remove himself from the United States Anti-Doping Agency (USADA) drug-testing pool.
Yup, you can do that. If you don't plan to compete in the near future, just say "hey guys, don't test me for a while, I pinky-promise to be a good boy and not to take anything but creatine".
Sure, self-removal from the pool doesn't confirm guilt, but it has certainly added fuel to the fire of speculation.
McGregor's Reaction to Accusations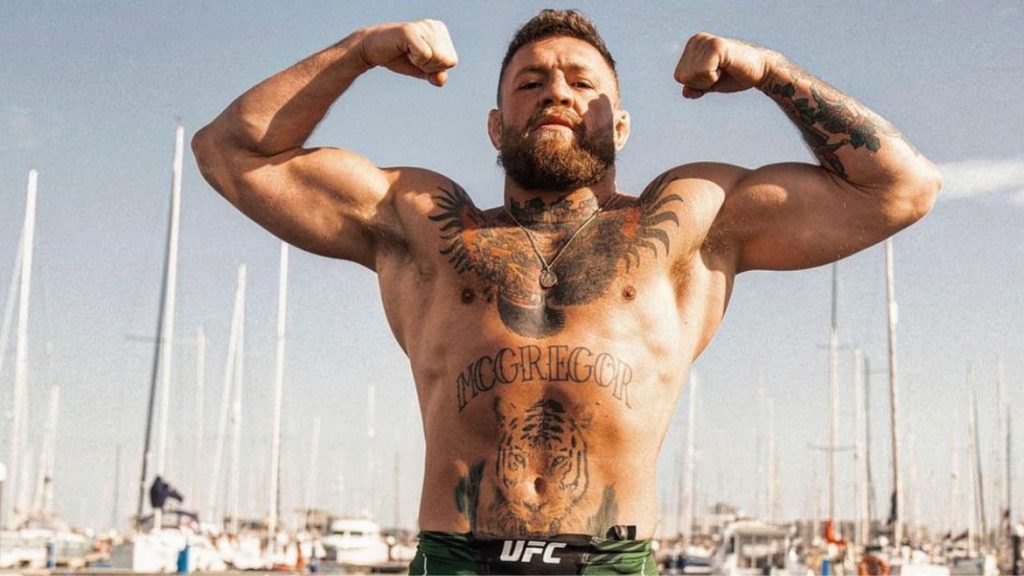 Most of the time, in 99% of cases, it's pure silence.
However, Nate Diaz was the only one who managed to get at least some sort of response from Conor:
Perez recalls it like this: "McGregor's reaction was telling. Instead of laughing it off, he became defensive and angry. If someone accused me, I'd laugh and play along. But McGregor was defensive."
We can add to that just one simple fact: when you say to any guy's face that his wealth and fame are cheated, you're almost guaranteed to get the same reaction. Especially from someone with a fuse as short as Conor's.
What Do People That Defend McGregor Say?
Most of the time, it's just the same argument: he was tested by USADA so many times and was under constant control during the peak of his career, he just could not use steroids without getting caught.
To that, we say: bullshit. 
USADA and UFC Relationship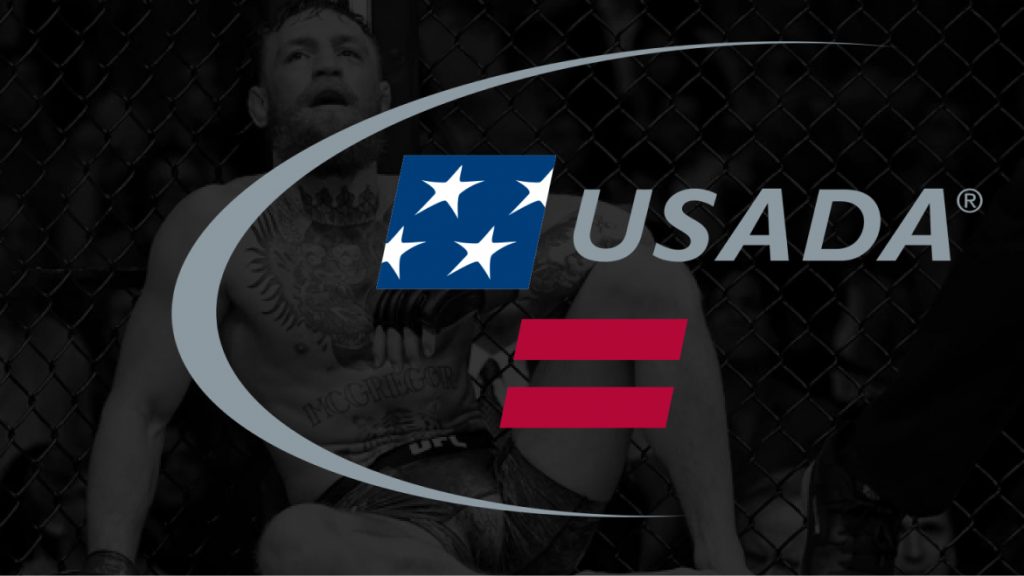 USADA is financially dependent on UFC, at least partially. Conor was one of the biggest stars for UFC in 2020 and before his "retirement".
Of course they could just say "hey, we need a show, and for that show, you guys need to tell everyone that he's clear. Here's some amount of cash an Average Joe will never see in their life";
Anti-Doping Agencies are Not Quite Effective in General
Also, USADA operates on the same core principles as WADA. And those guys, aside from catching Russians, don't do their job quite well.
Here's a nice study on anti-doping control effectiveness that shows it clearly.
Guys that were tested by WADA and admit using steroids: over 40%;
Guys that WADA actually managed to catch: 1-2%.
So, those guys are just a bit too bad at their job.
Sure, while the UFC finances this program – essentially sponsoring the initiative – it's crucial to highlight the independence of USADA. On paper, they're 100% independent. But we're talking about TV.
The Verdict on Conor McGregor Steroids Use
It's definitely something mild, if anything. Grapplers don't really need crazy amounts of Deca Durabolin or Tren to cheat.
In fact, too much bulking is a risk, not a benefit for them: nobody wants to leave their weight category by accident.
With Conor, we frankly believe that he's just genetically gifted and crazy enough to sweat his ass off in the gym to achieve his physique. It's, like, the only thing he has to do: work out and train for his next time in the octagon.
If Conor McGregor is truly a natty (just a crazy one), we'd not be surprised. But we would also not be surprised if he would run something mild, not bloating, and strength-focused from time to time: like Anavar or Equipoise.
And speaking of USADA exemption… Maybe the guy was just tired of peeing in cups? Or maybe he wanted to run some recovery-boosting peptides (like BPC-157) after his leg trauma.
Anyway, Conor McGregor's steroid cycle, even though its existence is a mere speculation, generates so much PR for him that even if The Notorious is natural, he could've use that USADA exemption just for promotional reasons. PR is PR!